THE INFLUENCE OF POPULATION SURVEYS ON THE DEVELOPMENT OF SOCIAL CAPITAL
Keywords:
population survey; social capital; civic culture; citizen participation; trust;
Abstract
Population surveys represent an extremely important quantitative method, giving valuable details in regard to the great diversity of characteristics of a state's population at a certain time. Even though it is extremely important and they are mandatory by nature, the population survey that was done this year in Romania was negatively affected by a series of issues, having to do with the low participation rate which had as a result the postponing of the deadline several times. This situation highlighted the negative attitude that usually the citizens have in connection to state authorities. Social capital, which is mostly based on trust, has a huge rule on the success of the survey. If we are talking about a low social capital, this will usually materialise in a lack of participation of the citizens in the process, but when participation increases this leads to the development of social capital. These two aspects, the survey process on one hand, and social capital on the other hand, have an interdependence, being marked by a people's history, civic culture and education.
References
Books:
BARGAN, Natalia, Metodologia și practica organizării recensămintelor populației în Republica Moldova, Chișinău, 2017;
PUTNAM, Robert, Turning in, Turning out: The Strange Disappearance of Social Capital in America, Political Science and Politics, 1995.
Articles:
CHIRNICIUC, Camelia, VAIDA-MUNTEAN, Gheorghe Emanuel, VÂRDOL, Daniel, Recensământul populaţiei şi al locuinţelor, sursă de date pentru statisticile geo-referenţiate, în "Romanian Statistical Review – Supplement" nr. 12 / 201;
POPESCU, Luminiţa Gabriela, Capitalui social, demers strategic pentru o guvernanță locală viabilă?, "Revista Transilvană de Ştiinţe Administrative", nr. 2(29)/2011;
PREDA, Diana, Capital social. Rol și funcții în modernizarea relațiilor industriale, Institutul Național de Cercetari Economice "Costin C. Kirițescu", Seria "Studii și Cercetari Economice", Vol.4/2003, București, 2003.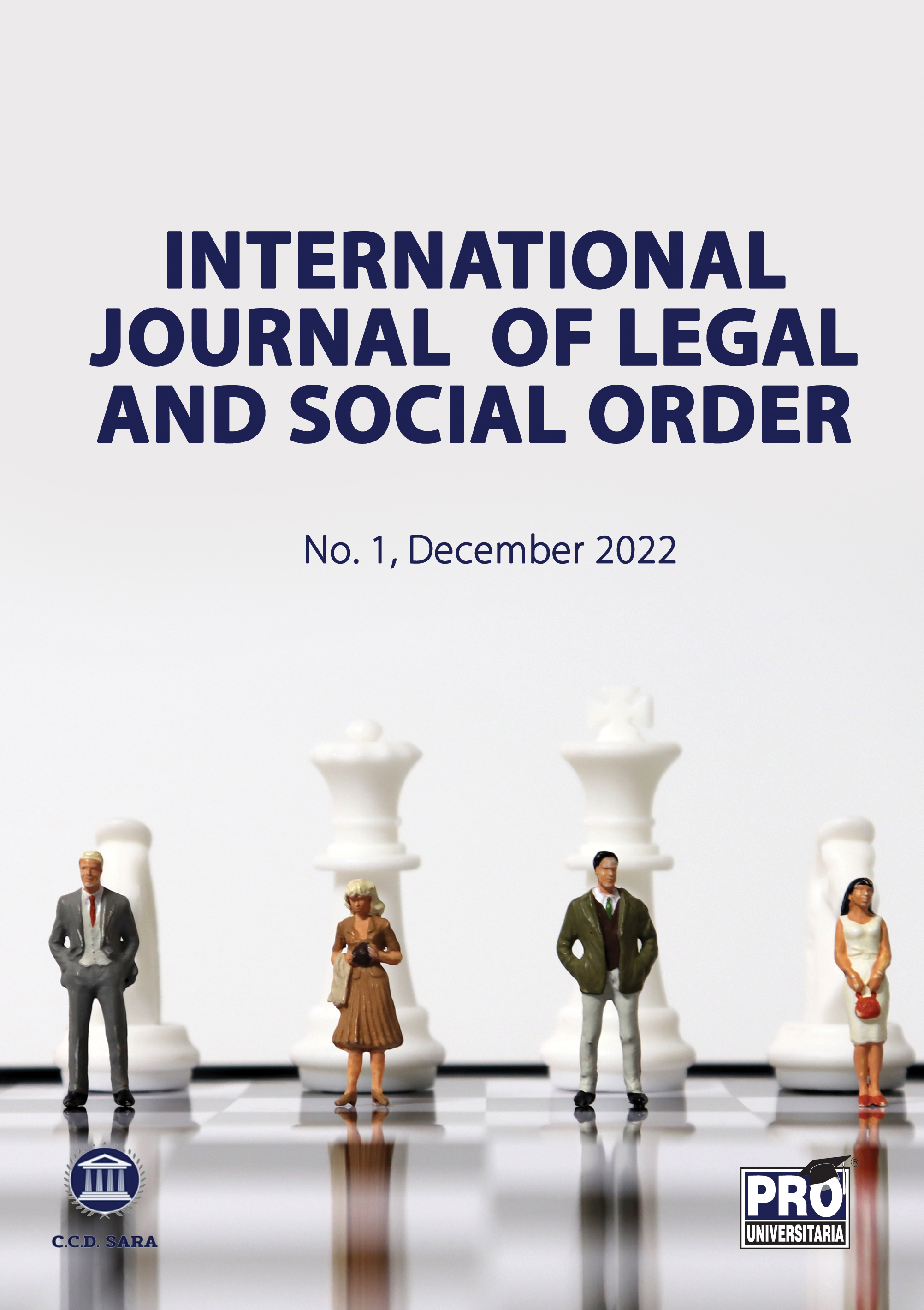 Downloads
How to Cite
VASILACHE, L. (2022). THE INFLUENCE OF POPULATION SURVEYS ON THE DEVELOPMENT OF SOCIAL CAPITAL. International Journal of Legal and Social Order, 1(1). https://doi.org/10.55516/ijlso.v1i1.103
License
Copyright (c) 2022 International Journal of Legal and Social Order
This work is licensed under a Creative Commons Attribution-NonCommercial 4.0 International License.