DIGITAL CRIMINALISATION AND MIGRANT SMUGGLING
Keywords:
crime forms; cybercrime; cybercriminals; digitalisation; migrant smuggling;
Abstract
The present article focuses on deep diving into the following four main aspects:1.Crime forms evolution versus societal developments; 2. Distinctions between cybercriminals and criminals and associations related to digitalisation of crime;
3. Software applications and tools enabling or; ganized crime group members to commit various crimes, including migrant smuggling; 4. Impact of technology on crime and possible developments.
References
The Digital Revolution: A Historical Perspective
Skype, YouTube, Facebook, Twitter, Instagram and other similar social media
Justitia - Types of Criminal Offenses
Eurojust - Crime types
Kaspersky - What is cybercrime? How to protect yourself from cybercrime
Britannica - Cybercrime definition
Europol - Crime areas - Cybercrime
Techopedia - Cybercriminal
Expert Panel on Emerging Crimes: Hosted by the Department of Justice, Canada. In Ottawa, Ontario, Canada
Andrea Di Nicola, Towards digital organized crime and digital sociology of organized crime, p. 14, published: 30 may 2022, Springer;
Kemp Steven, Buil-Gil David, Moneva A, Miró-Llinares F, Díaz-Castańo N (2021) Empty Streets, busy Internet: a time-series analysis of cybercrime and fraud trends during COVID-19. Journal of Contemporary Criminal Justice; 37(4):480-501;
Europol (2020) - How COVID-19-related crime infected Europe during 2020. European Union Agency for Law Enforcement Cooperation, The Hague;
Sanchez G, Achilli L (2020) Stranded: the impacts of COVID-19 on irregular migration and migrant smuggling, Policy Briefs. Migration Policy Centre;
Basit A (2020) COVID-19: a challenge or opportunity for terrorist groups? Journal of Policing, Intelligence and Counter Terrorism; 15(3):263- 275;
Adhoob M (2021) Trafficking in persons. International Enforcement Law Reporter; 37(7):273-275;
Namli U (2021) Behavioural changes among street level drug trafficking organizations and the fluctuation in drug prices before and during the covid-19 pandemic. American Journal of Qualitative Research; 5(1):1-22;
Europol (2021) - New major interventions to block encrypted communications of criminal networks;
Europol (2021) - 800 criminals arrested in biggest ever law enforcement operation against encrypted communication.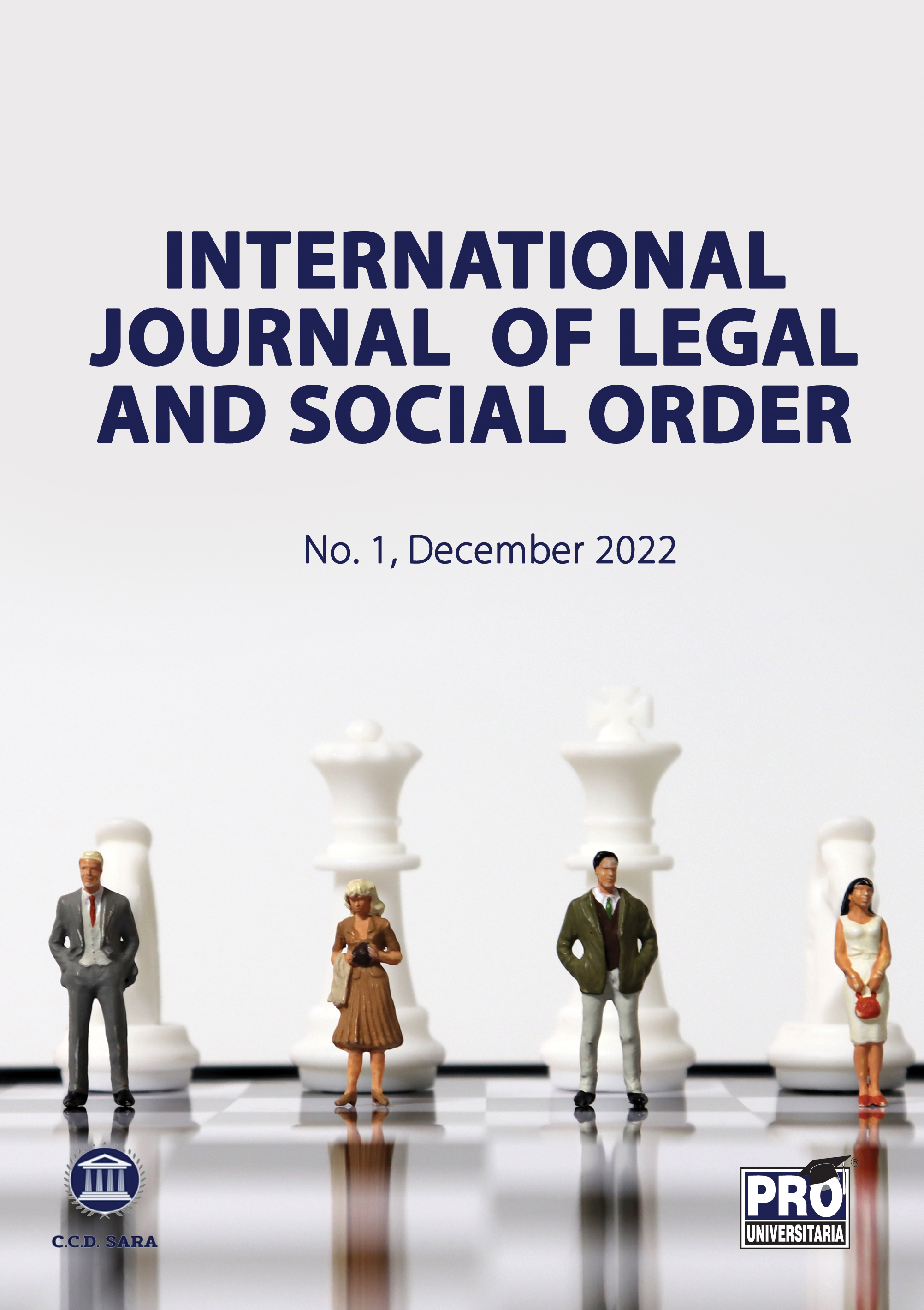 Downloads
How to Cite
RUSU, I.-R. . (2022). DIGITAL CRIMINALISATION AND MIGRANT SMUGGLING. International Journal of Legal and Social Order, 1(1). https://doi.org/10.55516/ijlso.v1i1.88
License
Copyright (c) 2022 International Journal of Legal and Social Order
This work is licensed under a Creative Commons Attribution-NonCommercial 4.0 International License.