LEGAL CONCERNS OF THE EUROPEAN UNION ON COMBATING TRAFFICKING IN HUMAN BEINGS
Cuvinte cheie:
human trafficking; organized crime; as a derivative; EU strategy; national strategy
Rezumat
Trafficking in human beings is a form of crime that has spread in the contemporary era. Victims of trafficking in human beings are vulnerable people, especially women, children or jobseekers, lured by promises of advantageous jobs abroad, treatment opportunities or study offers. The European Union promotes international cooperation and makes legislative and institutional efforts to combat trafficking in human beings.
The EU Strategy to Combat Trafficking in Persons (2021-2025) focuses on preventing crime, bringing traffickers to justice, protecting victims and strengthening Member States' capacity to act.
Referințe
Directive 2011/36 / EU on preventing and combating trafficking in human beings and protecting its victims;
Council Directive 2004/81 / EC of 29 April 2004 on residence permits issued to third-country nationals who are victims of trafficking in human beings or who have been facilitated by illegal immigration and who cooperate with the competent authorities;
https://eur-lex.europa.eu/summary/chapter/justice_freedom_security.html
https://www.mfa.gov.md/ro/content/traficul-de-fiinte-umane
UN Convention against Transnational Organized Crime, adopted by the United Nations General Assembly on 15 November 2000;
Protocol against Trafficking in Human Beings, which entered into force on 25 December 2003;
Protocol against Illegal Trafficking in Migrants by Land, Air and Sea, which entered into force on 28 January 2004;
Protocol against the Illicit Manufacturing of and Trafficking in Firearms, which entered into force on 3 July 2005;
EU Strategy on Combating Trafficking in Persons 2021-2025;
National strategy on human trafficking for the period 2018-2022;
UNODC, Global Report on Trafficking in Persons, 2020 (2021).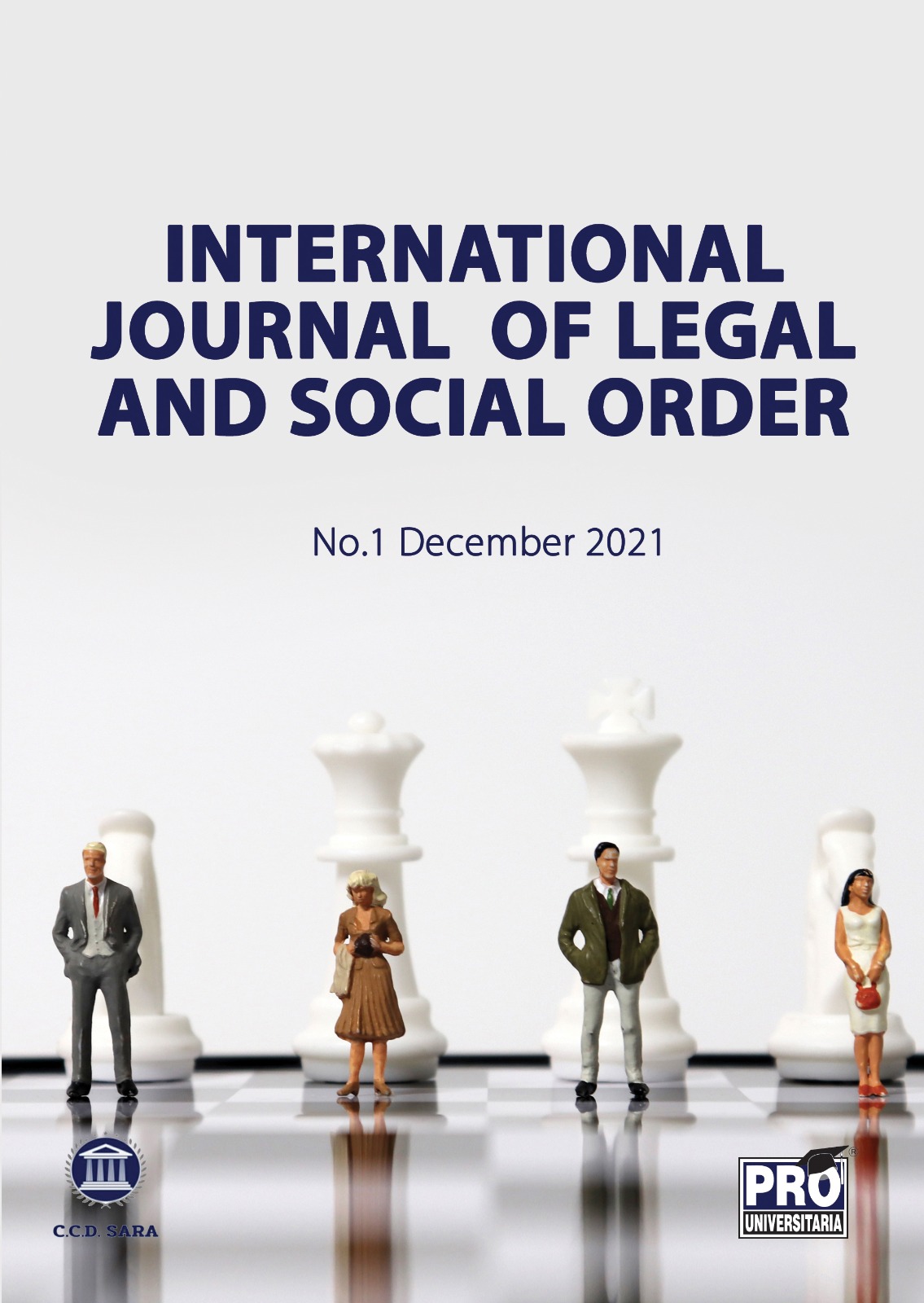 Descărcări
Cum cităm
Diaconu, N. (2021). LEGAL CONCERNS OF THE EUROPEAN UNION ON COMBATING TRAFFICKING IN HUMAN BEINGS. International Journal of Legal and Social Order, 1(1). https://doi.org/10.55516/ijlso.v1i1.13