THE EUROPEAN PILLAR OF SOCIAL RIGHTS
Cuvinte cheie:
Social rights, Social Europe, European Social Pillar
Rezumat
The European Pillar of Social Rights is a high-profile political reaffirmation of twenty social rights and principles. Its implementation deploys the full EU governance arsenal: regulations, directives, recommendations, communications, new institutions, funding actions, and country-specific recommendations. As such, the static imagery evoked by a 'pillar' does not capture the true nature of the initiative, which is dynamic and fluid, wide-ranging, and permeating.
An equation of the Pillar with the set of twenty rights and principles it proclaims similarly fails to capture its true significance, which lies in its programmatic nature. Several important measures have already been proposed as part of this new social action plan for Europe, some of which are close to adoption. This Article analyses the meaning of the Pillar and its potential significance, by considering its content sensu largo, and its broader context. It argues that even if the Pillar cannot address all the EU's social failings, it has put a surprising social spin on the Better Regulation Agenda that was threatening to erode the social acquis, it has rekindled the EU's relationship with the International Labour Organization and Council of Europe, and it helps rebalance the EU's output by reviving the use of the Treaty's Social Title.
Referințe
Cîrmaciu D., "Increasing tax collection and reducing tax evasion - imperatives of the fiscal budgetary sustainability strategy", în vol. Siguranța persoanei și construirea capitalului social, Editura Universul Juridic, București, 2019.
COMMUNICATION FROM THE COMMISSION, Annual Strategy for 2021 on Sustainable Growth, available on EUR-Lex - 52020DC0575 - EN - EUR-Lex (europa.eu).
European Pillar of Social Rights in 20 principles - https://ec.europa.eu/info/ strategy/priorities-2019-2024
Popoviciu L.R., Criminal Law. General Part, Pro Universitaria Publishing House, Bucharest, 2014.
European Pillar of Social Rights in 20 principles - https://ec.europa.eu/info/strategy/ priorities-2019-2024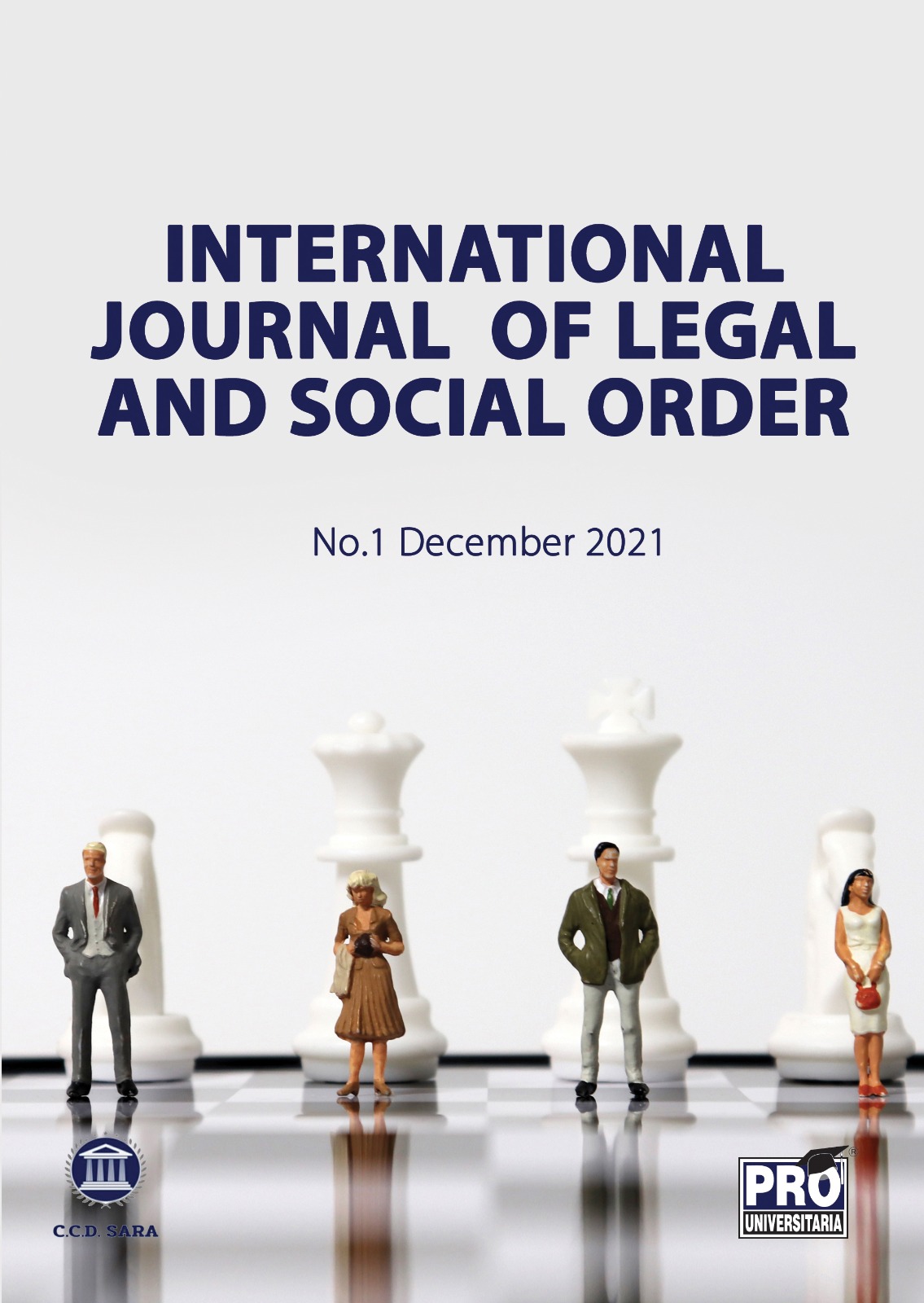 Descărcări
Cum cităm
Mirișan, L. V. . (2021). THE EUROPEAN PILLAR OF SOCIAL RIGHTS. International Journal of Legal and Social Order, 1(1). https://doi.org/10.55516/ijlso.v1i1.19