LEGISLATIVE DELEGATION IN THE ROMANIAN CONSTITUTIONAL SYSTEM
Cuvinte cheie:
legislative delegation, ordinances, enabling law.
Rezumat
Charles de Montesquieu says, "anyone in power tends to abuse it", this is not done in a rule of law. Thus, as a reaction to this problem, the aforementioned author elaborated the principle of separation of powers, which enshrines the three powers existing in a democratic state, namely the legislative, executive and judicial power. These three powers were entrusted to different bodies, power being limited by power, as he himself had said. Post-decembrist Romania adopted the system of the three powers, entrusting the legislative power to the Parliament, the executive power to the Government and the President, and the judicial power to the courts. Although the Parliament is the exclusive holder of the legislative function, in certain situations, it delegates this function to the Government, through the institution of legislative delegation, regulated at the constitutional level.
Referințe
Constituţia României, Editura Monitorul Oficial, anul 2003.
Emil Boc, Propuneri de revizuire a regimului constitutional al ordonanţelor de urgenţă, articol publicat în Revista Transilvăneană de Ştiinţe Administrative, anul 2016.
http://www.cdep.ro/pls/legis/legis_pck.lista_anuala?an=2021&emi=3&tip=18&rep=0, accesat în data de 27.10.2021, la ora 10:17.
Muraru i., Tănăsescu E.S., Constituţia României Comerntariu pe articole, Ediţia a 2-a, Editura C.H. Beck, Bucureşti, 2019.
Vida Ioan, Legistică formală, Introducere în tehnica şi procedura legislativă, Ediţia a V-a, Editura Universul Juridic, Bucureşti, 2012.
Deleanu Ion, Instituţii şi proceduri constituţionale în dreptul român şi în dreptul comparat, Editura C.H. Beck, Bucureşti, 2006.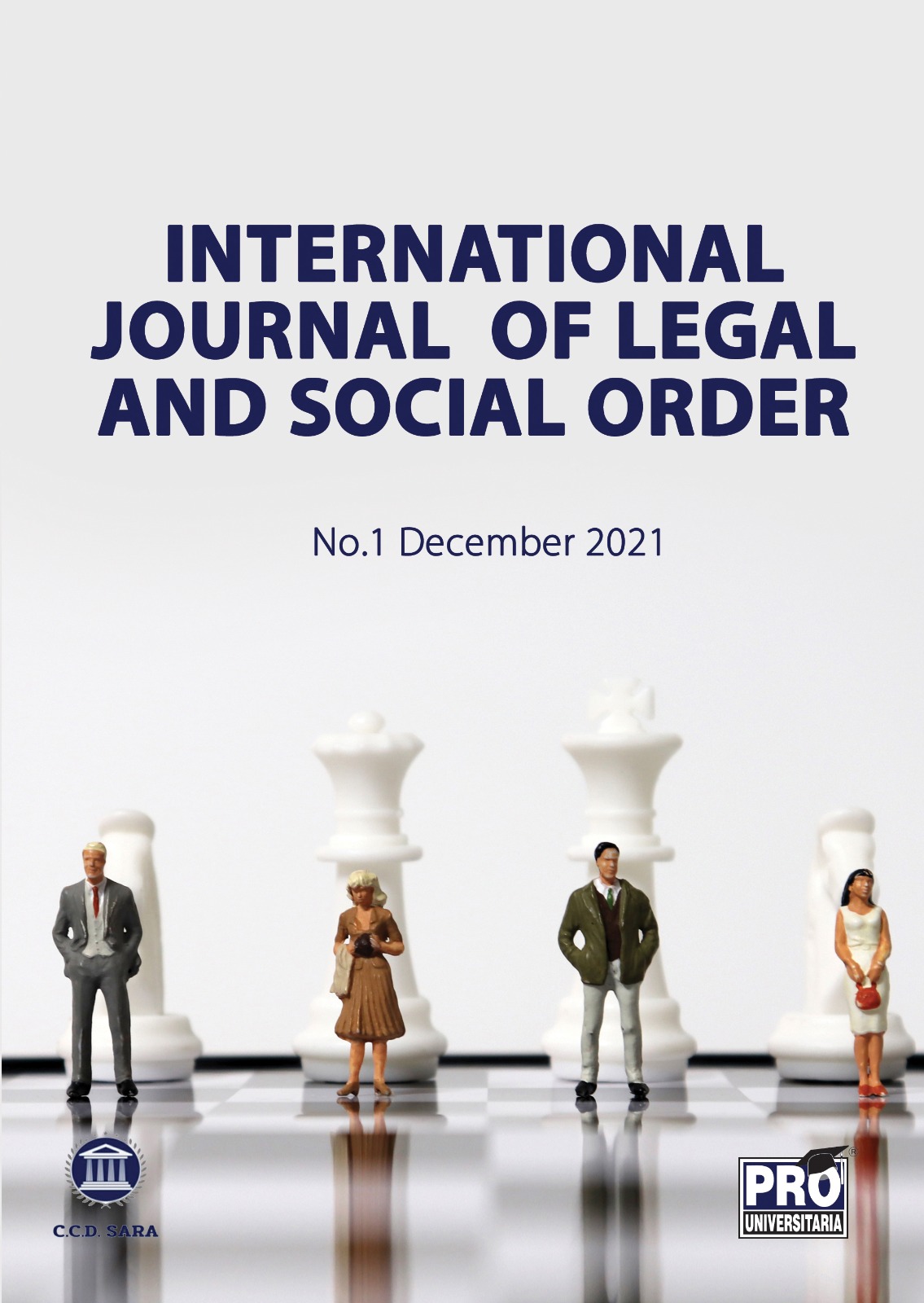 Descărcări
Cum cităm
Matei, F. C. (2021). LEGISLATIVE DELEGATION IN THE ROMANIAN CONSTITUTIONAL SYSTEM. International Journal of Legal and Social Order, 1(1). https://doi.org/10.55516/ijlso.v1i1.20