ADVERTISING OF MEDICINES FOR HUMAN USE. PERSPECTIVES FROM EUROPEAN COURT OF JUSTICE
Cuvinte cheie:
advertising, drugs, pharmacy, online sales, drug abuse
Rezumat
The present study aims, in the reflection of a decision given by the European Court of Justice to analyze the way to (re) establish the protection of persons in online sales of medicines, both against excessive consumption of medicines generated by advertising, self-medication and the harmful effects of long-term medication not adapted to the person's health. This method is found in the French Consumer Code and is a real connection between the requirements of the pharmacist profession and the requirements of public health protection. Given that a similar protection measure is not included in our legislation, the French regulation would be a good model for a proposal of lege ferenda in the matter.During the Conference "Public safety and the need for high social capital", panel VII, "Protection of human capital in the field of the right to health and social care" was organized, and this study aims to raise the protection of human capital, through rules and jurisprudence which gives efficiency to the concept of "public health". Or, the protection of the population through regulations regarding the distribution of medicines is part of this broad concept.
Referințe
Apan R.D., Fodor E.M., Coordinators, Health Law, Pro Universitaria Publishing House, Bucharest, (2018).
Căpățână O., The evolution and organization of commercial advertising, in "Revista de diritto commercial", no. 10/(1997).
Gavriloaia R., Past, present and future in medicine advertising, https://farma.com.ro/ articles/2015.4/PF_Nr-4_2015_Art-1.pdf, accessed on 07.11.2021.
State D., Advertising of medicines will need a visa before broadcasting, https://www.capital.ro/publicitatea-medicamentelor-va-avea-nevoie-de-viza-inainte-de-difuzare.html, accessed on 05.11 .2021.
Tăerel. R., Advertising of medicines for human use, https://www.universfarmaceutic.ro/ amfiteatru/Publicitatea-medicamentelor-de-uz-uman, accessed on 03.11.2021.
Tatar. Ș., Legal challenges of online trade in medicines, https://www.researchgate.net/ publication/322144523_Provocari_juridice_ale_comertului_online_cu_medicamente_Legal_challenges_of_e-commerce_with_pharmaceuticals, accessed on 06.11.2021.
In the first line of advertising, https://www.forbes.ro/articles/prima-linie-publicitatii-172628, accessed on 03.11.2021.
Drug consumption in Romania - between statistics and the situation on the ground, http://starea-natiunii.ro/index.php/ro/noutati/facts-figures/25-facts-figures/151-consumul-de- medicines-in-romania-between-statistics-and-the-situation-on-the-ground-2, accessed on 03.11.2021.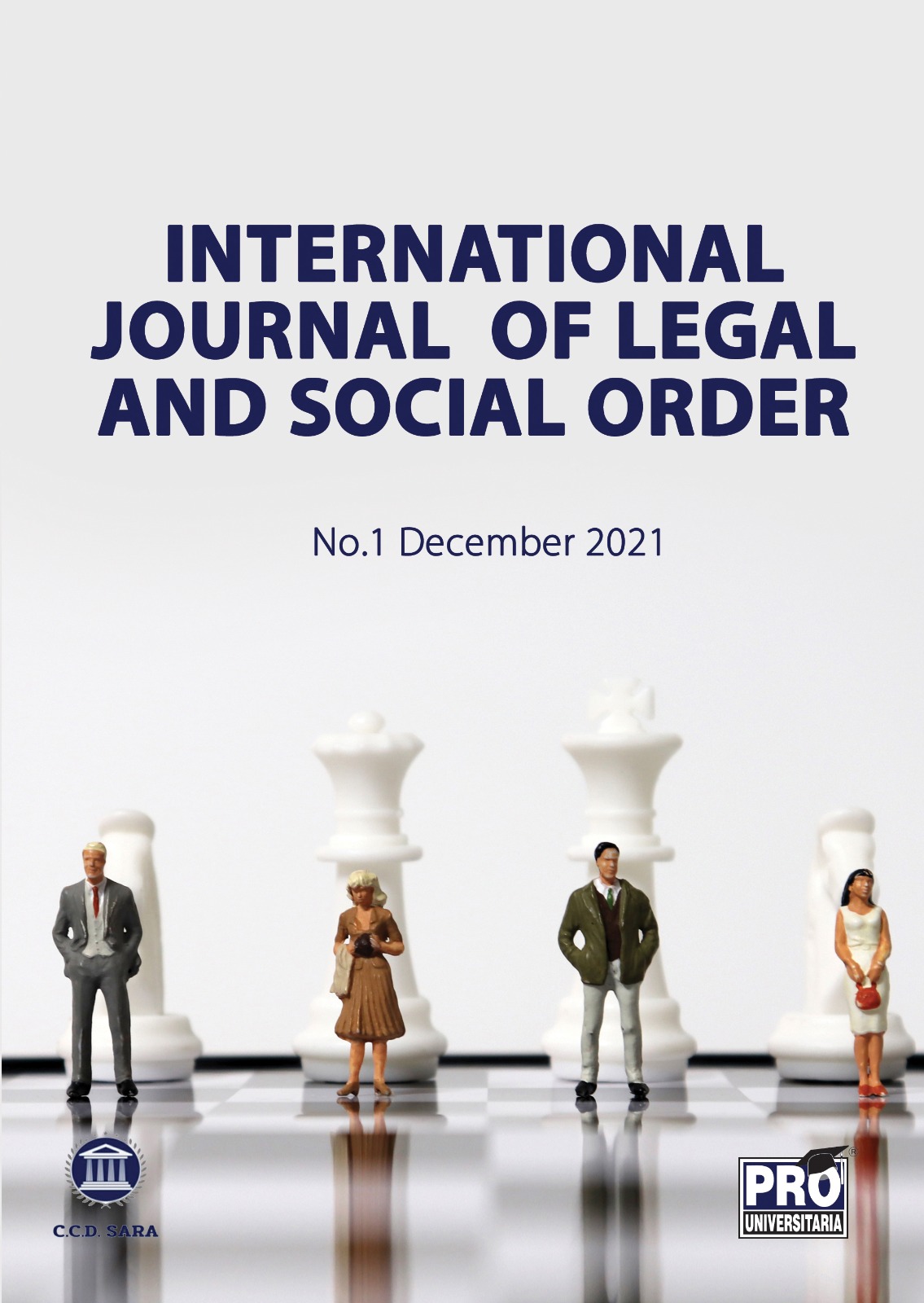 Descărcări
Cum cităm
Apan, R. D. . (2021). ADVERTISING OF MEDICINES FOR HUMAN USE. PERSPECTIVES FROM EUROPEAN COURT OF JUSTICE. International Journal of Legal and Social Order, 1(1). https://doi.org/10.55516/ijlso.v1i1.29