PHARMACY WITH ONCOLOGICAL PROFILE IN ROMANIA. REALITIES AND PERSPECTIVES
Cuvinte cheie:
Pharmacy, oncology, cytostatics)
Rezumat
The activity in the pharmacy with oncological profile generates a series of challenges both from the point of view of the staff, of the management and the preparation of the medicines. These challenges are directly related to the legislation regarding the activity with cytostatic drugs, and the connection between the two aspects is the theme of this paper.
Referințe
Apan. R.D., Bala C.G., Health regulations to strengthen the capacity to respond to the covid-19 pandemic. Fight against systemic vulnerabilities in medical and social care, in Apan. R.D., Bala C.G., coordinators Health Law - Challenges during the pandemic, Editura Pro Universitaria, Bucharest, (2021).
Apan. R.D., Fodor F.M., coordinators, Apan R.D., Fodor E.M., Aluas M., Nasui G.A., Perju Dumbravă D., Rebeleanu C., Health law, regulation and jurisprudence, Editura Pro Universitaria, Bucharest, (2020).
Bot, A.C., Iancu, D.I., Kubelac, M.P., Todor, N., Achimas-Cadariu, P., Ciuleanu, T.E., Compendium of Medical Oncology, Casa Cărții de Știință Publishing House, (2021).
Eitel, A., Scherrer, M., Kummerer, K., Handling cytostatic drugs, (2000), https://www.bms. com/assets/bms/us/en-us/pdf/handling-cytostatic-drugs.pdf
Viașu, M., Pharmacist oncologist, important part of the therapeutic team, (2015), https://www.politicidesanatate.ro/farmacistul-oncolog-parte-importanta-a-echipei-terapeutice/
Methodological guide for the prevention of risks related to exposure to carcinogens, mutagens and toxic to reproduction, https://www.inspectiamuncii.ro/ documents/66402/264079/Gid+metodologic+pentru+preventirea+liskurilor+leg++de+exposerea+ to + agent% C5% A3i + carcinogens% 2C + mutagens +% C5% 9Fi + toxic + for + reproduction / c09a8c32-e5fd-46f7-bf6a-c26bd29ca983
Clinical management, https://anmcs.gov.ro/web/wp-content/uploads/2014/12/11. 03-MC.pdf
The quality standard in oncology pharmacy https://esop.li/wpcontent/uploads/ 2019/12/QuapoS6_Roumanian_HP.pdf
https://www.anm.ro/medicamente-de-uz-uman/legislatie/hotarari-ale-consiliului-stiintific/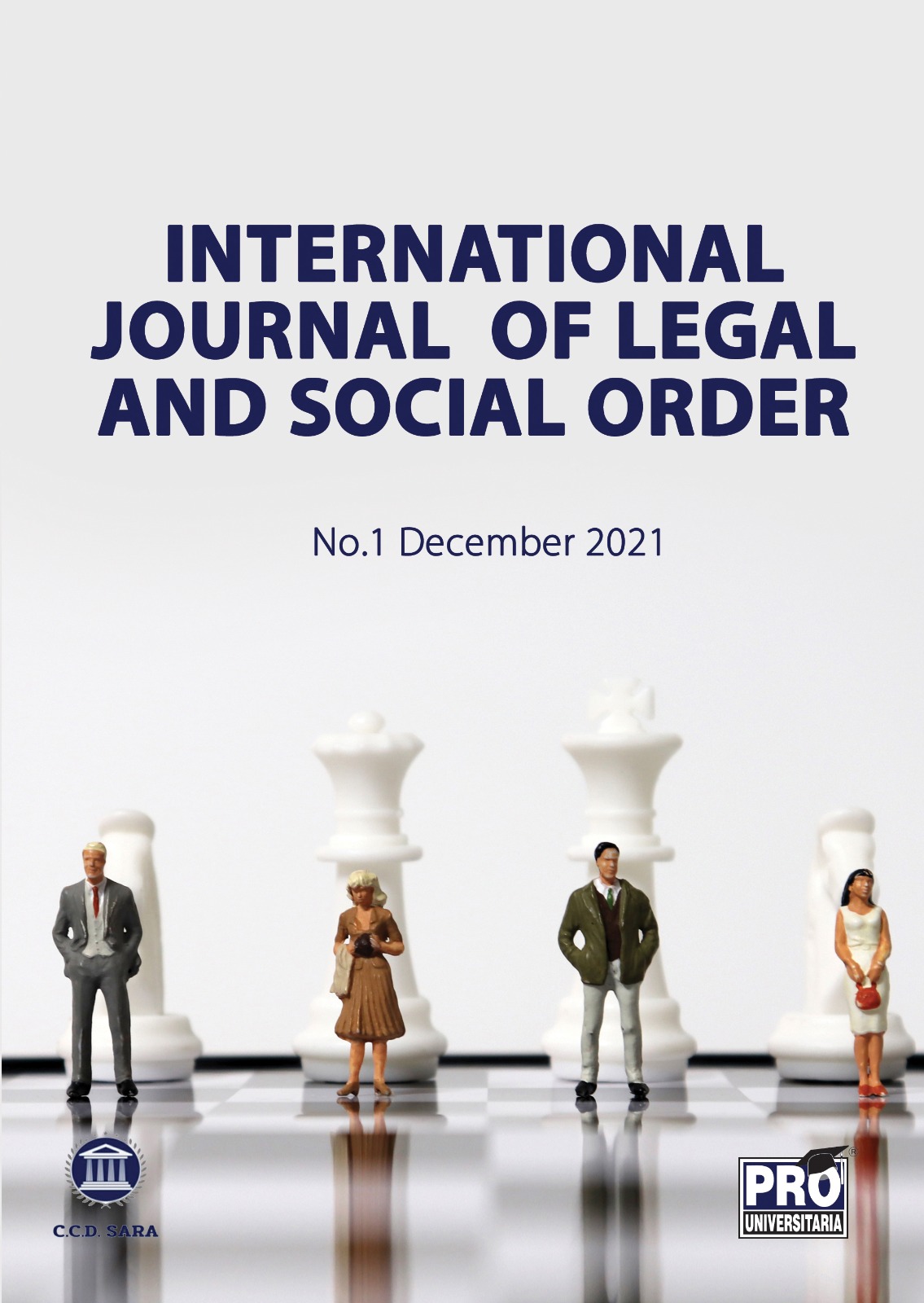 Descărcări
Cum cităm
Dicu, I. (2021). PHARMACY WITH ONCOLOGICAL PROFILE IN ROMANIA. REALITIES AND PERSPECTIVES. International Journal of Legal and Social Order, 1(1). https://doi.org/10.55516/ijlso.v1i1.30
Secțiune
Section:Social Order