SAFE TRAFFIC, REFLECTED IN THE DAILY NEWSPAPER CRISANA (2021)
Cuvinte cheie:
road traffic, safety, accidents, Crisana, news
Rezumat
Accidents and informative-preventive materials have always had a special echo in the media, whether we refer to the written press, radio, television or online journalism, arousing the interest of the public eager for fresh and exciting information.
This article aims to observe the current importance of safe traffic in a local newspaper during 2021 (until the time of writing this material) and to identify the most interesting news and stories on this topic.
The researched materials could be divided into several categories, due to their specificity: information, prevention, accidents and materials related to traffic safety.
Referințe
Coman, Mihai, Manual de jurnalism,Editura Polirom, Iasi, 2009.
Preda, Sorin, Tehnici de redactare in presa scrisa, Editura Polirom, Iasi, 2006.
Randal David, Jurnalistul universal. Ghid practic pentru presa scrisa, Editia a II-a, revazuts si adaugita, Traducere de Alexandra Bradut Ulmeanu si Miruna Andriescu, Editura Polirom, Iaşi, 2007.
https://www.crisana.ro/stiri/actualitate-2/joi-in-parcul-libertatii-atelier-de-educatie-pentru-siguranta-182739.html
https://www.crisana.ro/stiri/flagrant-10/politistii-au-facut-perchezitii-au-confiscat-o-arma-si-au-retinut-mai-multe-persoane-razie-in-tot-judetul-182752.html
https://www.crisana.ro/stiri/edilitare-22/in-cadrul-programului-de-bugetare-participativa-treceri-de-pietoni-iluminate-inteligent-182877.html
https://www.crisana.ro/stiri/actualitate-2/apa-cafea-si-recomandari-preventive-oferite-soferilor-care-au-condus-mii-de-kilometri-actiuni-preventive-in-ptf-bors-182916.html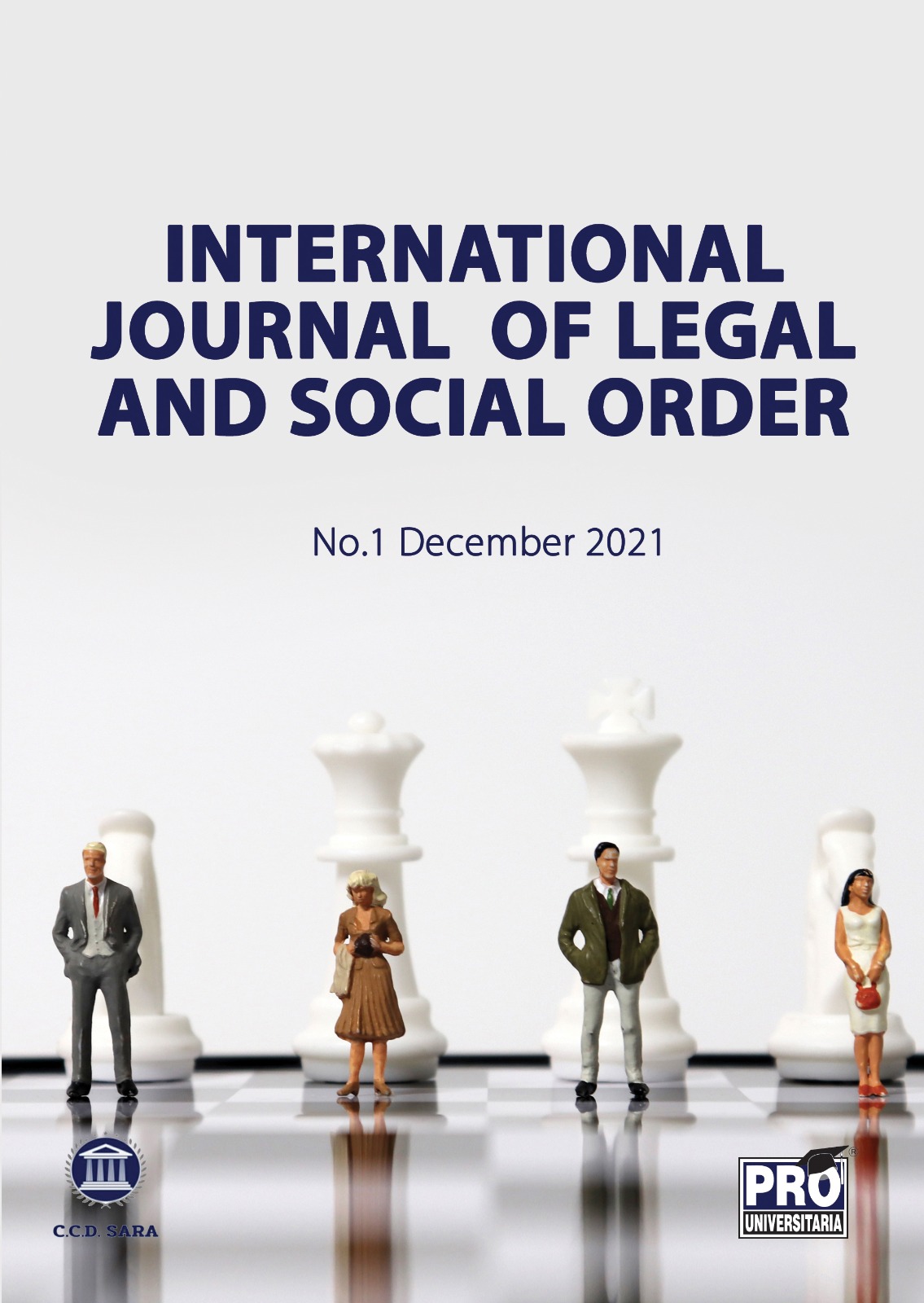 Descărcări
Cum cităm
Ungur-Brehoi, C. (2021). SAFE TRAFFIC, REFLECTED IN THE DAILY NEWSPAPER CRISANA (2021). International Journal of Legal and Social Order, 1(1). https://doi.org/10.55516/ijlso.v1i1.22
Secțiune
Section:Social Order